Survey Grid References
Introducing a new visualization tool for searching and displaying survey grid information.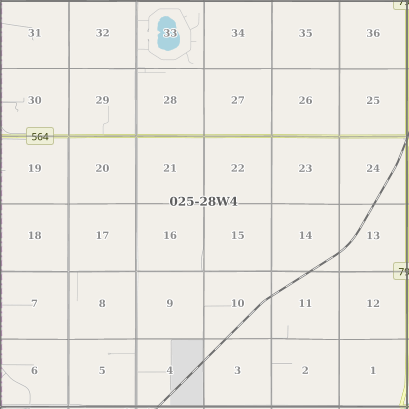 A dedicated map viewer for displaying and querying survey grid reference information.
Real Time Translation
GPS Latitude Longitude map co-ordinates to survey description with highlighted survey locations. Option to select highlighted survey levels.
Searching
Full survey description searching capabilities with detailed survey level searching capabilities.
Mapping
An interactive mapping interface provide detailed and precise location information.
Available Survey Grids
Canadian Legal Land Description
DLS Dominion Land Survey
Coverage includes: Alberta ATS 4.1, Saskatchewan Township Fabric Map
More Information ...
FPS Federal Permit system
Coverage includes all of Canada
Be the first to try out surveygrids.com
public beta open now